A leading company delivering premium quality wipers, windshields, head lamps, wiper arms, wiper blades, auto-fog lamps, etc...
About Us
Following India's growing openness, the arrival of new and existing models, easy availability of finance at relatively low rate of interest and price discounts offered by the dealers and manufacturers- these all have stirred the demand for vehicles. As a result, there is an obvious upsurge in the demand of automobile accessories. Rainwipe Agencies, since 1990 has been catering to the automobile industry with its premium quality automobile accessories. We are an eminent manufacturer and exporter of wipers, windshields, head lamps, wiper arms, wiper blades, auto-fog lamps, etc.

We aim to accessorise cars and other vehicles with a range of stylish accompaniments and thus, improve the quality of driving. All our products would ensure a safe driving experience. While managing growth, we have maintained our commitment to provide quality products at a reasonable price and have made every effort to meet changes in the customers' needs. The ultimate goal of our export activities worldwide is to satisfy our customers so that they continue to come back for more of Rainwipe Agencies' products.

Product Range

We truly understand the automobile industry. Hence, when it comes to car accessories, Rainwipe Agencies have the most comprehensive line comprising of the following:-
Automobile Wipers
Wiper Arms
Wiper Blades
Windshields
Head Lamps
Auto-Fog Lamps.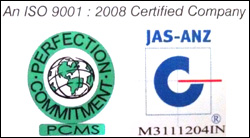 Most Popular Products

Contact Details
RAINWIPE AGENCIES
K85, SECTOR-3, DSIIDC BAWANA INDL AREA, BAWANA, Delhi - 110039, India
Phone : 91-11-27761685
Fax : 91-11-23962324
Mr. Sandeep K Malhotra (Managing Director)
Mobile : +919310033339, +919811891000, +919999901101
Registered Office :
1//419, Punja Sharif , Kashmere Gate ,
Delhi - 110006 - INDIA




RAIN WIPE AGENCIES

Manufacturing Unit :

DSIIDC Bawana Industrial Area ,

Delhi - 110039 - INDIA
Phone : ( 011 ) - 27761685
Mobile : +91-9999901101